WELCOME TO CHRISTIE'S FINE JEWELRY
Different by Design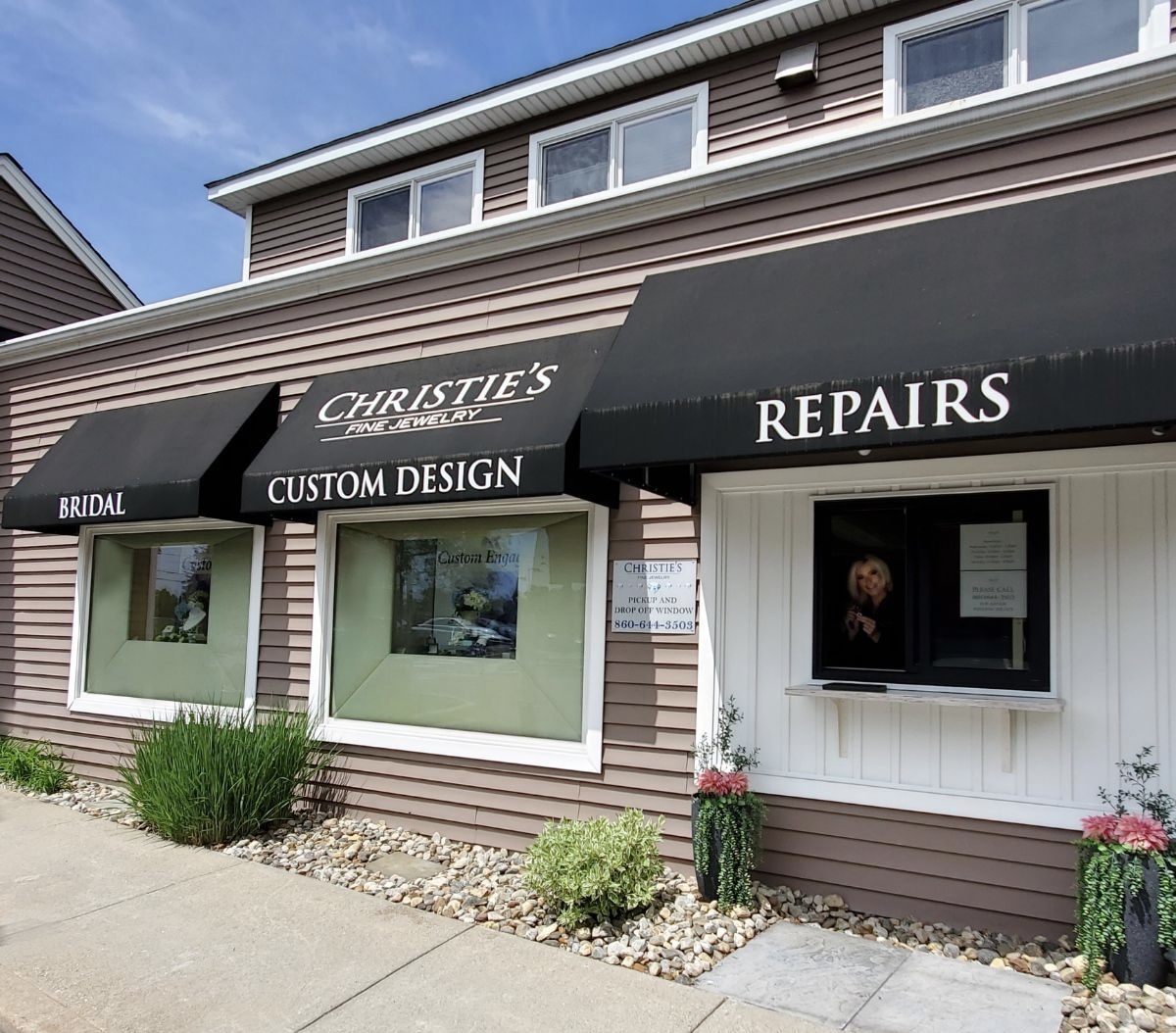 We are currently accepting reservations AND accepting Walk-In clients. Please call (860) 644.3503 to book your reservation.
We also have a walk up window for pick up and drop off, please call when you arrive and we will meet you at the window!
A Different Jewelry Shopping Experience
Christie's Fine Jewelry is a local, family owned fine jewelry store. We have been serving the jewelry needs of our community, state, and all of New England for over 25 years. Our team of talented professionals provide knowledge, expertise, and outstanding personal service!
We Are Your Premier Destination For:
Custom Jewelry Design with State of the Art CAD and 3D Printing
In-house Professional Jewelry Designer
Exclusive Branded Engagement & Bridal Collection
On Site Jewelry Repair and Restoration
Full Gemological Services
Lab-grown and Earth-Mined Certified Diamonds
Gold Buying, Estate, Consignment
Appraisals
Custom Designs
Our Signature Service For Over 25 Years
Bridal Jewelry
Handcrafted Engagement Rings and Wedding Bands
Services
We Offer Many On-site Professional Services
Everything we make, design and manufacture is made right here in America by talented, dedicated, crafts people and trades people we have trusted & partnered with for nearly 30 years.  We value employing and sustaining the best in the world, the American workforce.
Professional Memberships & Affiliations