Services
While we focus on custom design, Christie's offers a wide range of services.
We are dedicated to your complete satisfaction with your purchases and the services we provide.
Christie's Fine Jewelry is a full-service jeweler. Here is what we offer: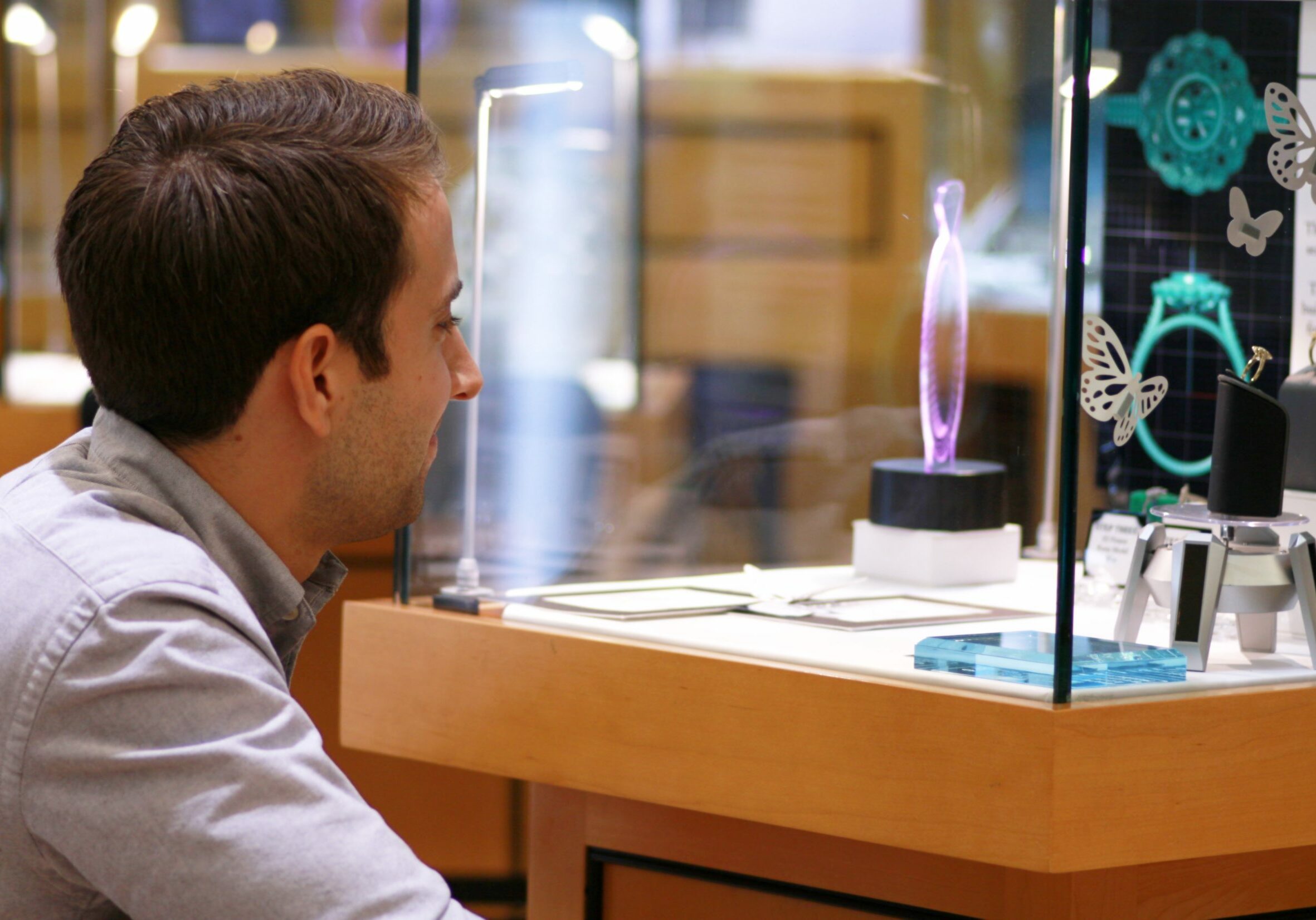 Our signature service at Christie's is custom design. This allows you, our client, to design your own personal piece of jewelry. Our professional staff and on-site artist will assist you every step of the way - from concept to completion.
We LOVE creating jewelry and enjoy working with our clients on making their dream piece become a reality. Learn more on our custom-designed jewelry page.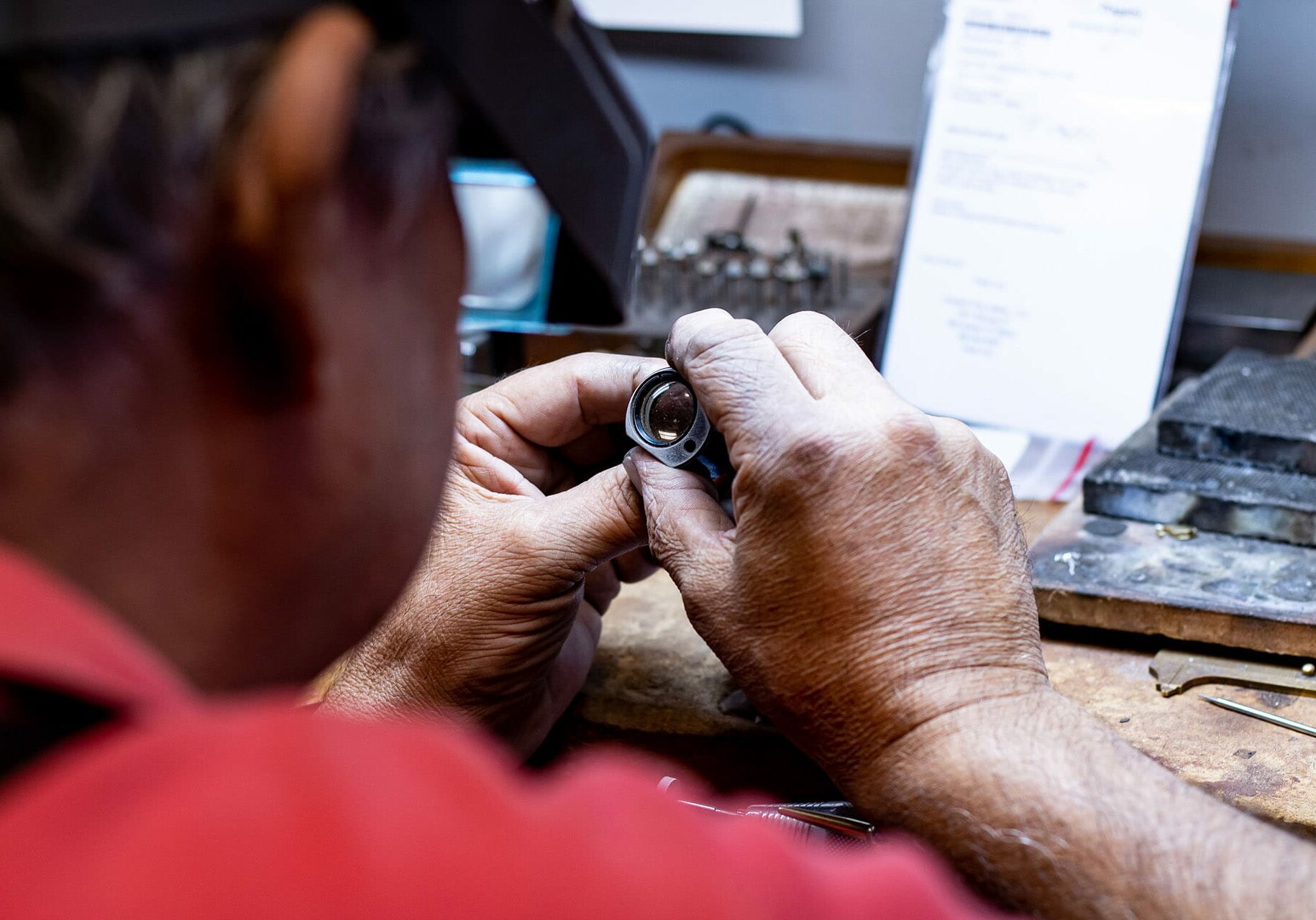 We have a state-of-the-art repair department on-site here in Manchester. Our master goldsmith has 30+ years of experience. He uses multiple techniques for precise, accurate, and quality-assured repairs & restorations.
Our services range from prong tipping to clasp repair to ring sizing. We offer watch repair, adjustment, and overhaul of valued timepieces. We have a laser machine, welder, polisher, and a comprehensive array of tools to take the utmost care of our clients' fine jewelry repairs and restoration.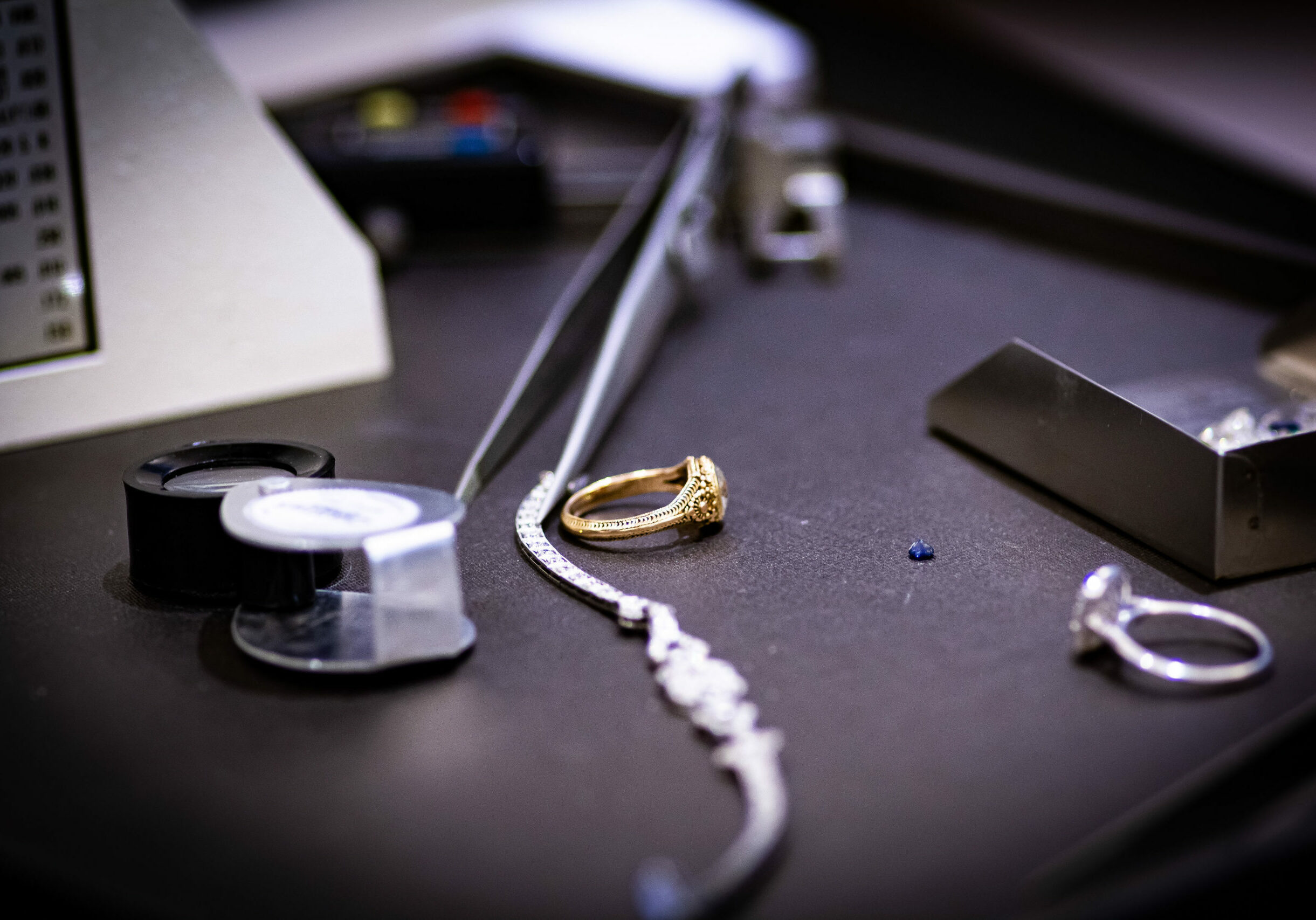 Christie's on-site certified gemologists can provide written appraisals for insurance, estate, or resale value purposes. If you have an older, dated appraisal, we can update that as well.
All fine jewelry purchased at Christie's comes with an expert appraisal at no charge.
Gold Buying, Consignment, & Estate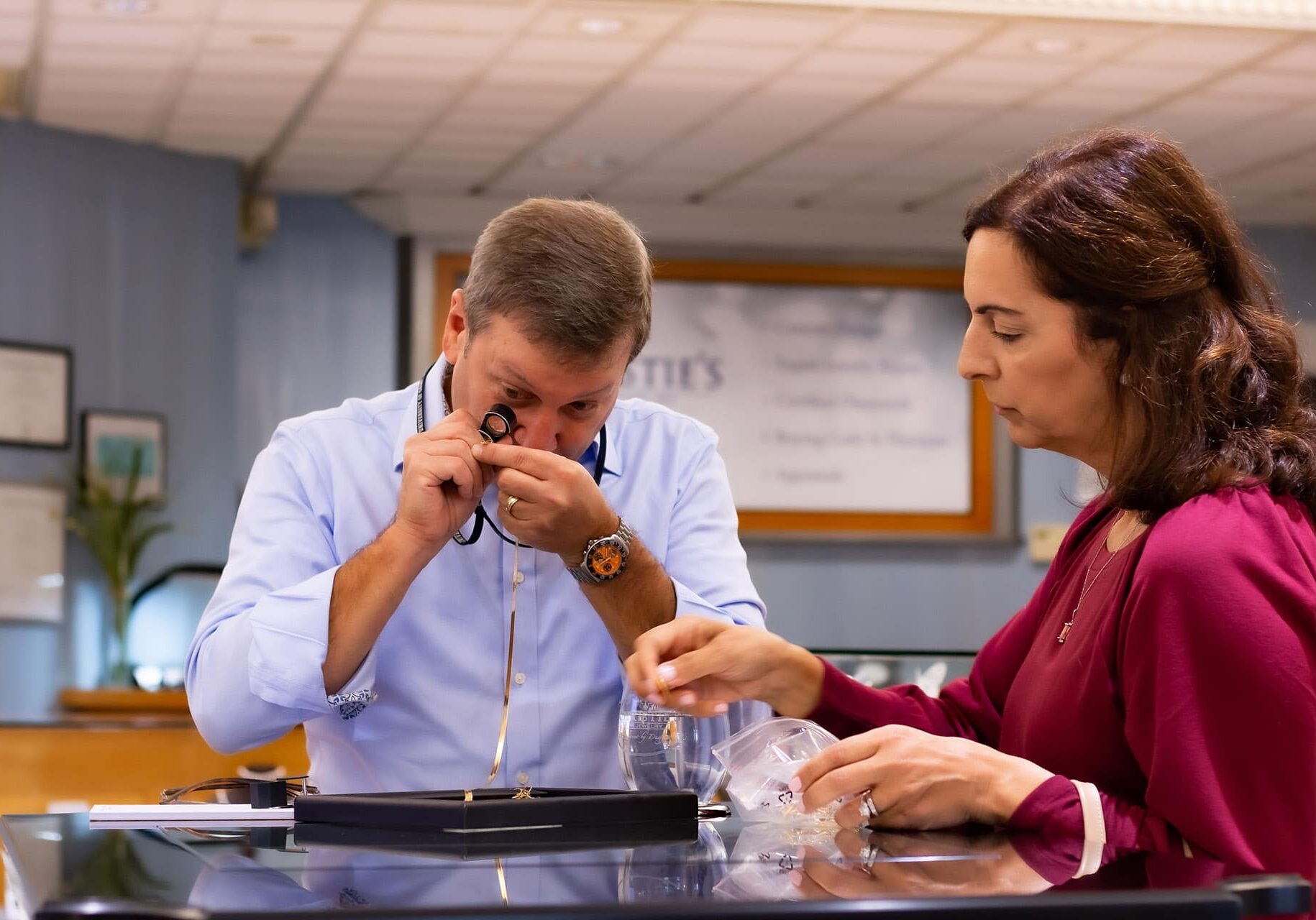 We buy gold, platinum, select diamonds, gemstones, and many heirloom pieces of jewelry.
We offer highly competitive prices for your quality items.
If you are looking to sell older, outdated gold, we pay the highest price outright - or you can trade in that gold towards a new purchase, a redesigned piece, or for any other Christie's service.
We also offer consignment options. Please call us at 860-644-3503 to discuss jewelry consignment options.
Our staff will go over all your options and together we can choose what best fits your needs.
Christie's provides many other services as well, including: cleaning and polishing your pieces, pearl stringing, estate buying, engraving, and so much more!